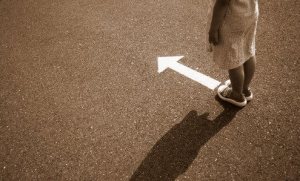 II. Portrait of a Disciple
What kind of character traits do we want to disciples in our ministry to embody? 
1. Holistic Worship: She sees all of life as worship, and thus strives to live all of life to glorify God.  She has an ever-increasing capacity for wonder at who God is and what he has done.
2. Gospel Identity: He understands, embraces and seeks to live in response to the good news of the gospel, allowing worth and performance to flow from his acceptance by God, rather than allowing performance to determine his worth.
3. Daily Discipleship: She seeks to maintain a vibrant relationship with God through spiritual disciplines, seeking to transform her character through interaction with God
4. Emotional Health: He has a healthy self-awareness of his inner life, and allows God to meet and change him there.  This leads him towards greater genuineness and away from inauthenticity and hypocrisy.
5. Holy Curiosity: She has a firm grasp on what she believes and seeks to be a life-long learner and a lover of truth wherever she finds it.
6. Personal Integrity: He proactively seeks to live a life of integrity, honesty and purity: morally, financially, sexually, etc. He strives to live like Christ.
7. Stewardship Mentality: She sees her time, gifts, abilities, relationships, and possessions as God's good gifts, with which she has been entrusted to use for his glory and others' joy, not self-advancement.
8. Relationship Centered: He believes that life is about relationships, and makes "loving well" his perpetual goal. He seeks to minister to and build up others through sharing his life; he prays for and encourages others to follow Christ with him.
9. Organic Evangelism: She is overflowing with Christ and naturally shares her faith with others, inviting them into the community of Christ-followers.
10. Holistic Mission: He is deeply committed to global missions and social justice, seeking to minister to the unreached, poor and oppressed both locally and globally. His mindset when encountering the world is not "us versus them" but "us for them".  He desires to care about what God cares about and takes action to embody God's kingdom in the midst of brokenness